This is how to use your Job Bundle.
Job Bundles are super easy to use. You can use them if you have an Employer Account or a Guest Account.
1. After you've purchased your bundle, you'll get a unique coupon
You'll see the coupon on the checkout page and you'll also get a mail with it!
2. Post a job listing
Post a job listing as you would normally do and choose the upgrade you chose for your bundle.
When you get to the Payment Method part, add your card details and the unique coupon you got after your purchase.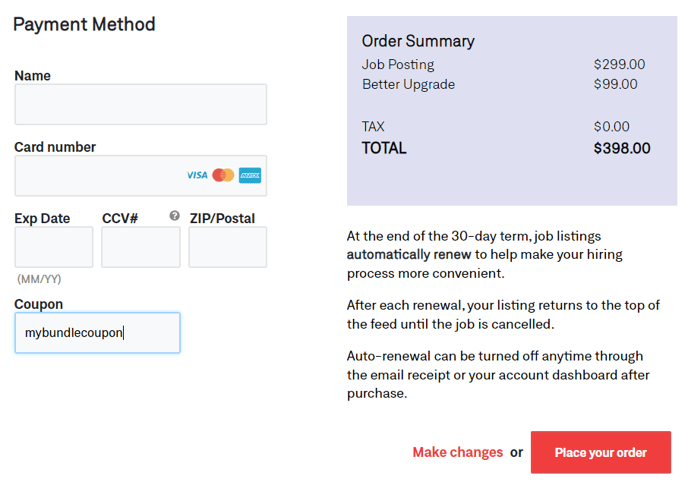 It's still necessary for you to add your card details, but no worries, you won't be charged!
3. Post your job listing
And that's it! 💥